Celery brooch
Mark used Plastimake to create this celery brooch for a Dr Who costume. More specifically, it's inspired by the celery brooch worn by the Fifth Doctor, pictured below.
Mark writes:
A friend was making a Dr Who costume, and needed some fake celery (the real stuff wilts too fast). He had searched the internet, but to no avail. It took me 15 minutes to make and colour some fake celery for him. It has a safety pin melted in on the back so I guess it is technically a brooch. I coloured it with permanent markers.
Update: This was such a popular project that Mark is now selling celery brooches through his Etsy store!
More Plastimake projects:
What is Plastimake?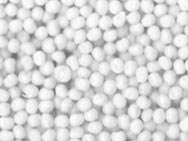 Instructions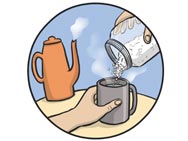 Purchase