Hose clip
Andrew made a Plastimake clip to hold a CamelBak hose onto his bicycle's handlebars. He cleverly modelled his clip's design off an existing 3D printed version. Andrew writes:
The green piece I'm holding is a 3D printed clip to hold a CamelBak hydration hose onto the handlebars of a mountain bike. The CamelBak bladder is in a frame bag, this is an offroad touring mountain bike setup. I borrowed the "proper" one from a friend to use as the example to work from.

The white one is of course the Plastimake one that I made. It works very well!
Check out Andrew's blog post for more information on his impressive bikepacking setup.
More Plastimake projects:
What is Plastimake?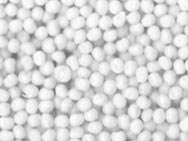 Instructions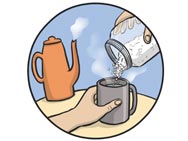 Purchase