Cup-and-ball toy
Brad has been making some interesting things with Plastimake lately, but this one is particularly impressive! He has created a custom cup-and-ball toy. But it isn't just any cup-and-ball toy, this one has some novel features. Brad explains it best:
This is a simple cup and ball game with a few twists. It has magnets at the end of the two side arms and also in the ball. The spike on the base fits in a hole in the ball. Getting the ball in the cup is easy the other two are quite hard. The LEDs in the cup run off a 3volt coin battery located just below the switch in the handle. The ball has it own battery and mini switch.
This example showcases a range of useful Plastimake ideas: embedded switches, batteries, lights, wiring and magnets - all rolled together into a fun toy. We think it's pretty great!
More Plastimake projects:
What is Plastimake?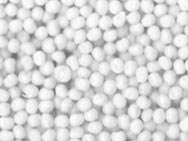 Instructions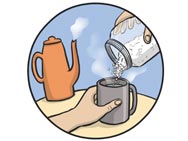 Purchase