Custom spanner
We made a custom Plastimake spanner to help fasten a nut in a hard-to-reach spot. Plastimake is perfect for making custom tools to solve specific problems like this.
It was a tricky task, we had to hold the metal nut firmly inside the canteen while screwing in the fuel tap from the outside. The problem was that a regular spanner is far too wide to fit into the mouth of the canteen.
Making the Plastimake spanner was a quick and easy job. We formed warm Plastimake over the end of a metal rod and around the nut. Once it had cooled we used a Stanley knife to carve away the excess Plastimake.
It worked great! Even though we only used a small amount of Plastimake it held the nut in place very firmly, allowing the fuel tap to be tightly fastened.
More Plastimake projects:
What is Plastimake?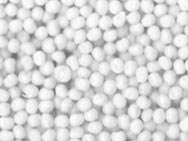 Instructions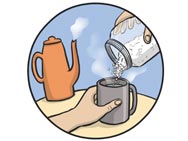 Purchase