Thimble
Last week we made a needle out of Plastimake. We had a little warm Plastimake left over at the time, so we made a matching thimble as well.
This was one of our most basic projects yet. We formed a small ball of Plastimake and squashed it over the thumb. We then dipped the thumb into a bowl of cold water. Done!
We didn't texture the pad of this thimble, but you could easily do so yourself by re-heating the surface it and poking it with a needle.
Because the inside of the thimble is perfectly moulded to one particular thumb, it's a really snug and comfortable fit. Of course, the downside is that it won't fit as comfortably on anyone else's thumb. Fortunately they're so quick to make that you could always just create a new one!
More Plastimake projects:
What is Plastimake?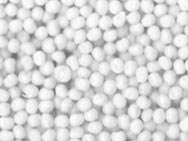 Instructions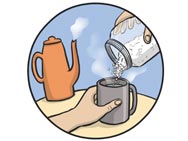 Purchase