Pokémon prop
Steve made a Plastimake Pokémon for his daughter's Book Week costume. He writes:
My daughter's school had their Book Week assembly last Friday. They were allowed to come dressed as their favourite book character. My daughter chose "Pikachu" from Pokemon. Could I find a Pikachu onsie in her size? NO!

My wife convinced her to go as Misty, one of the humans from the books/cartoons/etc. Misty has a little Pokemon that she carries around called Togepi. I tried to figure some way of making a decent Togepi. I thought of cushions, sewing.

Then my wife had a brainwave. Why don't you try some of that plastic stuff? That's right, Plastimake.

And this is the result. It's brilliant. Not only did I get some more experience with Plastimake, but my daughter was over the moon. Naturally, the feet broke off at school, but I fixed it and it's now sitting on her tall boy.
More Plastimake projects:
What is Plastimake?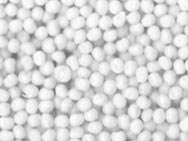 Instructions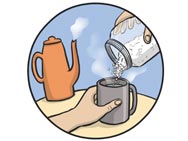 Purchase