Rivets
Mark made these innovative Plastimake rivets to hold together a costume butterfly knife.
Here's how he did it:
Rolled a few thin sausages. Cooled them. Heated one end to shape it into a head. Cooled it. Pushed through the wood handles and trimmed to length. Carefully dipped the end of each rivet into a small cup almost overflowing with hot water. Smushed the heated end into a rivet head. Cooled. I have 4 rivets which work perfectly. The butterfly knife (a costume prop) works perfectly for flipping around (the blade is wood and not sharp). The rivets let it move, but are extremely strong and quite neat. I think I will be using more of these rivets.
More Plastimake projects:
What is Plastimake?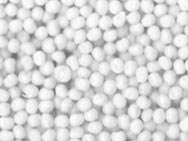 Instructions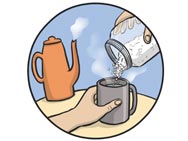 Purchase